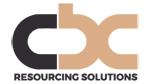 £38k - £45k plus benefits.
Our client is an established, yet rapidly expanding provider of SME asset finance in the UK. With significant backing, cutting edge technology, and a strong brand, they are undergoing a period of growth, and as such, are looking to recruit a senior credit analyst to join their credit and risk team.
The role will be responsible for assisting in the day to day credit work of the business, assessing new proposals, ensuring they meet with company credit risk appetite, and sit within the company credit policy.
Key Responsibilities:
Assess new business proposals within agreed personal mandate.
Make recommendations with supporting rationale on deals outside of underwriting mandate for referral to senior credit colleagues.
Communicate decisions or further requirements effectively to other parts of the business.
Ongoing monitoring of the existing credit portfolio, conducting reviews as required.
Monitor, and where appropriate challenge the pricing of deals to maximise value and ensure a balance between risk and reward.
Ensure credit policy is adhered to.
Mentor more junior analysts as required.
Assist with communication of credit policy and requirements throughout the business.
The successful candidate will have previous credit underwriting experience, ideally from within the asset finance sector, and will have previously held an individual mandate. You will have the ability to understand financial statements, with reference to cash flows and group structures, have excellent attention to detail, and the ability to liaise effectively with key stakeholders across the business.
Contact: Kate 07850 906718 kate@cbcrs.co.uk