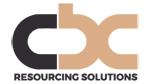 to £70,000 per annum plus bonus and banking benefits.
Our client is a new bank created to help SME's advance their businesses with tailored support and financial expertise.
They are looking for a Finance Manager to do Product Development Analysis to support their product development projects by initially helping to build and test the main financial components of their Asset Finance product. Subsequently there will be an exciting pipeline of new products including a wide range of lending, transactional banking and deposit/other funding activities for you to be involved with. You will also support with wider finance responsibilities such as budgeting, forecasting and excel modelling on a project basis.
Key Responsibilities:
You will represent the Finance team on the Asset Finance project and work closely with the Change team to develop and deliver the product to launch.
You will review the Asset Finance product specifications and work with our advisors to evaluate the appropriate technical accounting, tax, and VAT treatment.
Work with third party software providers to configure and test system functionality which is aligned to the technical analysis.
Develop pricing models which deliver our required financial returns by collaborating with the Head of Asset Finance.
Assist our Finance Manager to test downstream data feeds from the core banking system to our general ledger and reporting systems.
Adhoc support of the Financial Control and FP&A teams mainly through the provision of excel modelling expertise on specific projects.
Willingness to flexibly work between London City and Milton Keynes offices.
You will be an ACA/ACCA/CIMA qualified accountant.
Contact: In the first instance, please send your CV in confidence to Lucy Davies at lucy@cbcrs.co.uk