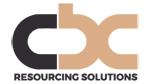 to £70,000 per annum plus car allowance, bonus and benefits.
Our client is a growing asset finance company offering funding solutions to SME companies. They are looking for a sales manager to develop asset finance business through a network of finance brokers, introducers, suppliers and direct customers.
Key Responsibilities:
Identifying suitable sources of business, mainly brokers, and developing and maintaining lasting relationships with them to maximises business opportunities.
Creating a clear growth plan for each broker enabling internal key stakeholders to provide the required support to maximise volume from the brokers.
To act as a main point of contact, assisting in deal structuring and closing.
Developing a strong working relationship with internal stakeholders to increase business opportunities within the group.
Completing customer proposals for the larger more complex or higher risk transactions.
Be accountable for the overall new business performance from the defined geography to achieve relevant targets.
Key Skills:
A proven track record of new business origination within the SME asset finance market.
Significant experience of successfully bringing on board new introductory sources and possessing a strong knowledge of the hard asset broker market.
Experience of financing a broad range of hard assets.
Skilled in structuring transactions to meet customers cash flow requirements and maximising yield.
Detailed knowledge of key credit requirements to achieve the required credit approval.
Contact: Interested candidates should contact Keith Snow keith@cbcrs.co.uk or call 07891 906926.