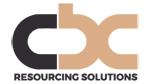 £22k + bonus and excellent benefits.
Our client is the financial services arm of a well respected, global organisation, with their UK head office based in Staffordshire.
They are currently looking to recruit a highly motivated, personable individual, to join their friendly, dynamic internal sales function.
You will be responsible for maximising opportunities for the sale of financial services products over the telephone, to business customers across the UK, using effective communication and negotiation skills.
Key Responsibilities:
Proactive calling to existing and lapsed customers to maximise opportunities for new and repeat business.
Liaising closely with colleagues in the field- based sales team, and other internal departments.
Effectively responding to inbound enquiries.
Build, manage and maintain sales pipeline.
Achieve profitability and margin objectives.
Develop and nurture relationships with customers.
Ensure an excellent level of customer service provision.
The successful candidate will have experience of working within the financial services sector, with strong customer service and sales/sales support skills. You will have excellent communication skills, be well organised, have strong attention to detail, and a personable, professional approach to building relationships.
This is an excellent opportunity to join a highly regarded business, where opportunities for growth and progression are available for the right candidates.
Contact: Anita 07970 834025 anita@cbcrs.co.uk