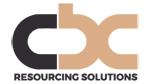 To £74k plus excellent OTE, car allowance and benefits.
Our client is a growing, dynamic challenger bank, with a strong proposition, excellent technology and a highly experienced senior leadership team.
Their asset finance proposition will be via broker introductions, and as such, we are looking to recruit a senior broker development manager to join their sales team.
You will be responsible for establishing an asset finance introducer panel for the company, and for delivering a professional, effective relationship management strategy which ensures excellent customer service for both the introducer partners and ultimate end customers of the bank.
Key Responsibilities:
Build and maintain a portfolio of asset finance brokers.
Create an effective account acquisition strategy.
Support the business with the ongoing growth of the asset finance function.
Negotiation of rates and terms of business.
Support asset finance applications on behalf of introducers in line with the bank credit policy and appetite.
Ongoing relationship management of brokers to maximise future opportunities.
Leadership and development support to more junior staff as required.
Ensure achievement of key sales objectives.
The successful candidate will have experience of the asset finance industry, and will have an understanding/connections within the asset finance broker community.
You will have the ability to structure new lending proposals and credit applications, excellent communication and negotiation skills, and the tenacity to help a growing business develop a strong presence in a competitive marketplace.
Contact: Anita 07970 834025 anita@cbcrs.co.uk