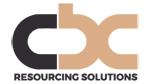 to £90,000 plus bonus and benefits.
Our client is a highly regarded and leading provider of Asset Based Lending solutions for mid sized companies. They have an excellent reputation for providing their clients with the consistency, experience and expertise to get the deal done.
Key Responsibilities:
Work closely with the Business Development team to prepare and assist credit offerings for new business transactions ensuring key risks are identified and mitigated.
Review, analyse, structure and underwrite transactions supporting the team.
Assist the team with all legal requirements through the underwriting process and complete key tasks required to process credit offerings.
Ensure Credit Approval are correctly reflected in terms offered.
Assist with the internal set up requirements and onboarding of new clients including the preparation of KYC requirements.
The successful candidate will have a practical understanding of secured financing techniques and structures, including financial requirements, loan collateral, audit requirements, legal documentation and ideally an understanding of: transactions generated from the Corporate Finance or Private Equity community.
You will have several years' experience in a Commercial or Corporate Banking or Asset Based Lending Underwriting role and be looking for a progressive career move to gain exposure to some of the larger and more complex transactions in the UK market.
Contact: In the first instance, please send your CV in complete confidence to Lucy Davies at lucy@cbcrs.co.uk