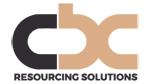 Significant Six Figure Salary Plus Excellent Bonus Potential and Commensurate Benefits.
Our client is the UK's largest independent equipment rental company, hiring out an extensive range of equipment to industries including construction, utilities, civil engineering and events. In recent years they have focused on a diversification strategy that has seen the company grow from its traditional Plant & Tool hire roots to a multi-service offering with ten divisions, providing customers with a complete hire solution. The company now has over 140 locations and employs more than 1,800 people. The divisions comprise Plant Hire, Tool Hire, Lifting, Non-Mechanical, Trenching & Shoring, Survey & Safety Hire, Welfare Services, Tanker Services, Event Services & Vehicle Hire.
Following a detailed review to consider both the optimum corporate structure and target operating model the business is now looking to appoint a talented leader take responsibility for the Plant and Tools Business in the Midlands and South West of England.
This newly created role will be fully responsible for the effective sales and operational management of 29 Depots with 5 Senior Direct Reports and approximately 400 staff. This role has full Profit and Loss responsibility and will require a relentless focus on sustainable growth, people development and effective collaboration with peers across the Group.
This is a scale leadership role requiring high degrees of visibility across the region with staff and clients alike.
We are ideally looking for an exceptional candidate that has exceptional leadership skills and whilst proven experience in the equipment rental or construction industry would be desirable the organisation will consider exceptional sales leaders from other industry sectors providing they have business to business sales experience, a track record of managing both large and remote teams and a proven track record of business success.
With values such as trust, integrity and honesty underpinning their nationwide operations, the third generation of the family is now involved in the business. Their vision is to be the UK's most innovative hire solutions provider, with a focus on reducing their environmental impact on the world. This means significant investment in innovative eco-products and green technologies. They proactively work with suppliers to develop greener products, advise customers on best practice and implement environmentally friendly processes.
Our client has an enviable track record of sales and profit growth and with ambitious plans for further growth this is a very exciting time to join the organisation. They are an Equal Opportunities Employer.
Contact: Interested candidates should in the first instance forward their CV highlighting your current package and salary expectations in strictest confidence to Graeme Chisholm, Director, Gchisholm@cbcrs.co.uk