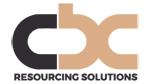 To £45,000 plus bonus and benefits.
Our client is an Asset Finance subsidiary of a niche bank based in Milton Keynes.
They are looking to recruit and experienced Team Leader to work closely with the Head of Operations to ensure all their customers (direct and internal) receive the standard of service promised with a focus on continuous improvement.
Key Responsibilities:
Setting and delivering on clear team goals.
Direct management and personal development of staff within the team.
To act proactively to ensure the smooth running of team operations and effective collaboration (internally within Operations and more widely across the business).
Oversee day-to-day team operations.
Monitor team performance and report on metrics.
Establish clear objectives and personal development plans for team members, managing performance against these.
Motivate team members, recognising high performance and rewarding accomplishments.
Discover training needs and provide coaching as appropriate.
Support the operational forecasting and demand management processes to ensure delivery of operational capacity and capability to meet operational and customer objectives.
Ensure controls and checks are being followed to ensure all activities managed are effectively and in a timely manner, escalating issues and problems as required.
Support the training of staff on operational tasks to ensure adoption and cascade of appropriate policies, reporting and escalation within the Operations team and to Risk & Compliance or the MLRO as required.
You will have a proven track record of leading a team, preferably within Financial Services.
Contact: In the first instance, please send your CV in confidence to Lucy Davies at lucy@cbcrs.co.uk