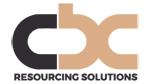 To £60,000 plus bonus, car allowance and excellent benefits.
Our client is a European leader who offer tailored leasing and finance solutions. Due to their exciting plans for growth they are looking for a Business Development Manager to design a strategy and plan to identify, engage and convert prospects into customers. You will have extensive marketing support to construct and execute a strategy.
This is a fast paced, interactive role - the successful candidate will be dynamic and agile, as you will manage your own territory. You will be adept at prospecting and influencing at all levels within the customer chain.
Key Responsibilities:
Own your sales territory, identify key targets, prioritise prospects and engage at a senior level using a range of business development skills.
Reach and exceed sales targets and goals.
Provide accurate forecasting and maintain an up to date record of all opportunities in CRM.
Negotiate win-win solutions with key decision makers.
Develop prospective clients and increase business opportunities through various routes to market.
Research, develop and present compelling and customized sales proposals.
Work with the Marketing Manager to evangelize the tactics and initiatives designed to engage prospects and build the pipeline.
Help influence and shape the product roadmap, providing first hand insight in to challenges and pain points experienced by prospects and feedback on our products, in conjunction with competitor knowledge.
The successful candidate will be a solutions sales specialist within the IT Services or Leasing sector. You will have experience of selling directly to key decision makers in a way that is compelling. You will have the ability to collaborate and work productively with all internal stakeholders.
This is a fantastic opportunity to work for a very strong player with a global presence.
Contact: In the first instance, send your CV in complete confidence to Lucy Davies at lucy@cbcrs.co.uk or call 07970 513955.