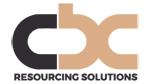 £55,000 to £65,000 plus £6,000 car allowance and fantastic bonus and benefits.
Our client is a major player in the UK asset finance market, with a focus on both vendor and directly introduced business and both 'soft' and 'hard' assets.
With their outstanding technology and service offerings and bespoke finance programmes, they have been able to secure some impressive joint venture and partnership relationships.
One such relationship is to be announced shortly and is with a major Tier 1 UK bank – they will be partnering with the banks' relationship teams to write new asset finance business from their extensive base of SME customers.
To support this initiative they are building a national team of Sales Account Managers who will negotiate and win new asset finance facilities with bank customers who are acquiring a range of assets. As well as negotiating with the customer you will be responsible for assessing financial information and making recommendations to the credit team for sanctioning.
We ae currently supporting them in recruiting two Sales Account Managers to cover he London / South East and Home Counties regions.
We are keen to receive applications from experienced asset finance sales professionals who have strong sales and relationship management skills.
Contact: In the first instance, send your CV in confidence to Lucy Davies at lucy@cbcrs.co.uk