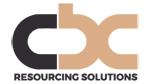 £90k to £110k.
Our client is a substantially-backed financial services organisation and a major player across a range of business lending sectors.
As they continue with their dynamic expansion plans they are keen to appoint a highly capable Information Technology Leader.
This is a broad and fast-paced IT leadership role that will oversee IT Infrastructure, Software development, operations and support, Vendor Management, IT process and project governance.
The successful individual will play a key role in the organisation's growth and will own responsibility for all IT.
We need to appoint both a "get it done" leader and a strategic thinker the ability to turn ideas into action quickly and efficiently.
This is a terrific role for an individual looking to step up in their career and taking the opportunity to control the entire IT function for a fast-paced and ambitious commercial lending business.
You must have the ability to work alongside a high-profile senior team and dynamic parent company to truly represent IT and contribute to the broader business objectives.
We are keen to attract applications and enquiries from IT leaders who have worked in a banking or financial services environment or another similar services-type business.
Contact: Graeme 07866 600010 graeme@cbcrs.co.uk