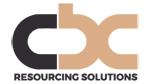 c.£65,000 to £75,000 per annum plus bonus, car allowance, pension and healthcare.
Our client is a major player in the world of asset finance and leasing and renowned for providing innovative business lending solutions and creative ways to generate new asset finance and leasing for the purchase of both 'hard' and 'soft' assets.
With market-leading technology and an appetite for further growth they have created a new role to focus on establishing and developing new strategic partnerships to cultivate profitable new streams of new business opportunities.
Having already demonstrated that they have the ability to partner with carefully selected financial services businesses such as banks and fintech's, they are now keen to extend their reach to include other new strategic partnerships.
The role will be varied but is essentially a full life-cycle sales role – from identifying the potential target financial services company, to presenting the proposition, negotiating terms through to the successful integration and launch of the new initiative.
The role will work closely with marketing and sales heads of the company to build and execute the strategy for creating a flow of new asset finance and leasing opportunity.
We are keen to receive applications and enquiries from driven and dynamic asset finance sales professionals who are keen on working in a strategic sales, relationship and development role. Strong, professional sales and presentation skills are essential as is an inquisitive and innovative approach.
Contact: Please direct all applications and enquiries to Miles Clarke 07970 513962 miles@cbcrs.co.uk