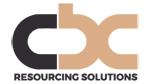 £55,000 to £60,000 plus bonus and benefits.
This is a fantastic opportunity to join a leading UK provider of leasing and vendor finance. The organisation is well placed for significant growth and development and is now looking to appoint a Senior Credit Analyst. For the right candidate there is opportunity to grow organically with the organisation and create a path for further progression and advancement.
The successful candidate will be responsible for conducting credit and financial analysis and reviewing, challenging data / transaction material provided - preparing credit papers with recommendation for decision-making across a spectrum of project finance, structured loans, etc.
Key Responsibilities:
The review and recommendation of credit documents produced by a third party.
Validation of information and ability to socialise and clearly articulate the opportunity risks and rewards. This will take the form of written communication and presentation at credit committee.
You will produce reporting and control mechanisms for third party programs as well as credit reports and recommendations on large transactions (plus £1m) through CBILS and other channels
This is a fantastic opportunity to join a growing and successful company.
Contact: Please send your CV in confidence to Lucy Davies at lucy@cbcrs.co.uk