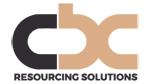 To £45,000 plus bonus and benefits.
This is a fantastic opportunity to join a leading UK provider of leasing and vendor finance. The organisation is well placed for significant growth and development and is now looking to appoint a Marketing Manager. For the right candidate there is opportunity to grow organically with the organisation and create a path for further progression and advancement.
Our client is looking for an experienced Marketing Manager, with all-round marketing experience, ideally gained within Financial Services, Banking, Asset Management or Fintech as well as a proven track record in delivering marketing plans from inception to completion.
The successful candidate will be someone who understands the genuine importance that marketing plays to develop sales pipeline, customer loyalty and to articulate a value proposition in highly competitive markets. The role will own the marketing strategy for the business, delivering campaigns, managing budgets and overseeing a range of initiatives that will support and develop our growth plans over the coming years.
Key Responsibilities:
Increasing brand awareness through the delivery of end to end marketing campaigns.
You will also manage maintenance of all campaign and target lists and ensure the company brand is applied consistently and appropriately on all company material and on external reference material.
You will be responsible for developing our client's digital media offering as a preferred channel, ensuring marketing campaigns include social media elements.
You will work closely with marketing suppliers and agencies and manage budget effectively to maximise return on investment and drive commercial performance.
This is a fantastic opportunity to join a growing and successful company.
Contact: Please send your CV in confidence to Lucy Davies at lucy@cbcrs.co.uk