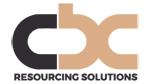 To £50,000 plus bonus and benefits.
This is a fantastic opportunity to join a leading UK provider of leasing and vendor finance. The organisation is well placed for significant growth and development and is now looking to appoint a Credit Risk Auditor. For the right candidate there is opportunity to grow organically with the organisation and create a path for further progression and advancement.
Our client is looking for an experienced credit risk professional coming from an audit background. The successful candidate will work with external partners auditing and reviewing both external and internal projects. This includes responsibility for overseeing the design of audit planning and corresponding audit execution for all partners, Change and Integrated audits.
You will be required to develop and manage relationships, working closely with credit analysts, business stakeholders and external partners.
Key Responsibilities:
Support the development of a risk-based external-party audit plan, including timing and frequency of required reviews.
Plan, lead and deliver audit reviews, ensuring they are completed in line with the group internal audit methodology, to a high standard and within timing guidelines.
Cash and payment reconciliation exercises of external parties performing transactions
Data and transaction reconciliation to highlight potential risks and opportunities with external parties
Audit of credit reviews on transaction and portfolio basis to verify adherence to Credit Policy for both internal and external parties
Ensure that the progress of reviews is understood and that any potential issues and/or control gaps are discussed as they arise.
This is a fantastic opportunity to join a growing and successful company.
Contact: Please send your CV in confidence to Lucy Davies at lucy@cbcrs.co.uk