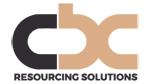 £85,000 plus car allowance or company car and bonus and benefits.
Our client is major player in the UK asset finance and leasing sector.
They are looking for an experienced Senior Credit Manager to join their Finance team.
As Senior Credit Manager, the successful candidate will participate and contribute to the underwriting, credit analysis and risk management activities.
Key Responsibilities:
Prepare financial analysis to identify all material financial risks and opportunities to ensure they are adequately assessed so that an informed and balanced recommendation can be made.
Ensure that any credit acceptance terms and conditions effectively mitigate risk; using appropriate risk policies and lending appetite.
Produce regular portfolio reports on exposures, asset concentrations and performance trends.
Ensure departmental structures, processes, controls, business continuity and scalable resources are in place to enable KPI's to be met. Monitor KPI and put actions place (escalating where necessary) to address changing business needs.
Accurate and timely completion of credit analyses for new business proposals.
Utilize collateral appraisal data or reports to produce collateral analysis graphs on large credit line requests to support a balanced decision for a financing application.
Assist sales and deal negotiations by undertaking site visits including vendors, customers and service providers.
You will have the ability to lead and manage people and a proven track record in commercial credit underwriting.
Contact: In the first instance, please send your CV in confidence to Lucy Davies at lucy@cbcrs.co.uk