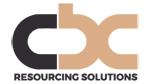 £35,000 to £40,000 plus bonus and benefits.
Our client is a major player in the UK asset finance market, with a focus on hard and soft assets sourced direct and via a network of vendor relationships.
They are looking for a Risk Analyst to advise and implement the risk management of the portfolio. The successful candidate will liaise primarily with Credit Underwriting as well as other departments across the business to monitor the risk profile and provide insightful analytics and decision support to the Head of Credit.
You will own the development and analysis of credit scorecard(s), policy rules and monitoring information, and be able to research and advise on SME leasing/ asset finance market conditions.
You will have strong statistical software experience and excellent analytical skills.
You will have experience with limited and non-limited credit rating data for Scorecard review and monitoring.
You will have a background in Asset Finance or Leasing.
Contact: In the first instance, please send your CV in confidence to Lucy Davies at lucy@cbcrs.co.uk