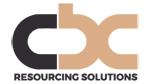 £65,000 plus car allowance or company car and bonus and benefits.
Our client is major player in the UK asset finance and leasing sector.
They are looking for an experienced Collections and Asset Manager to join their Finance team.
As Collections and Asset Manager, you will be a member of the risk management team, participate and contribute to maximising collections and recoveries, as well as identifying and minimising fraud through the risk strategy. You will lead the department in treating the customer fairly in providing excellent customer service and ensuring vulnerable customers receive the appropriate level of service.
Key Responsibilities:
Ensure efficiency in collections, recoveries and asset management through the development and ownership of procedures in line with risk appetite and policies, in order to drive continuous improvements.
Lead and manage the Collections team to minimise arrears and write offs.
Maintain an effective in-life asset strategy including asset inspections and audits.
Manage and deliver a robust remarketing strategy for repossessed and returned assets ensuring that fair market value are achieved and evidenced.
Support Credit and Sales through the production of internally or externally sourced asset valuations and undertake research when required on existing and new assets.
You will have a proven track record in managing a collections team within Asset Finance.
Contact: In the first instance, please send your CV in confidence to Lucy Davies at lucy@cbcrs.co.uk