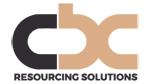 to £29k plus monthly commission, and large company benefits.
Our client are a well established and respected name in the asset finance/equipment leasing marketplace. Due to an internal promotion, they are looking to recruit an internal account manager to be based from their North West offices.
This is a key role, responsible for managing customer referrals that come from other areas of the company group. All customers are existing, and have been pre-qualified, so no cold calling or 'hard sales' is required.
Key Responsibilities:
Support and progress all cross Group Sales Leads, personally assessing proposals, submitting the proposal to the Risk team.
Work with Risk teams to place business with funding partners where the deal does not fit with 'own book' lending criteria.
Work with Direct and Broker Sales Teams to place business that falls outside Risk / Pricing criteria.
Liaise with Direct / Vendor customers to gather enough information to allow a deal to be packaged to a prospective funder or write to own book.
Provide administrative support - acting as the link between the customer who's business we are broking out and the funder we are placing the deal with.
Monitor and actively follow up on Brokered out pipeline to maximise income from pending deals.
Achieve Commission income targets set in conjunction with Sales Director, by maximising earnings on each deal.
Be competent in the use of all IT systems including CAFIS, Tracker, Equifax ensuring regular updating of deal progress.
Act as the primary day to day contact with Funders and the Direct Team, developing relationships and understanding the different offerings , Risk criteria and pricing available from each Funder.
Attend Sales Meetings and External Events as required to build internal and external relationships.
The successful candidate will have existing asset finance experience, gained from within a finance broker or direct lender, and the ability to structure and package asset finance deals (typically hire purchase and leasing). You will be well organised, comfortable negotiating and liaising with business customers over the telephone, and have the ability to manage and prioritise your own workload.
Whilst this role is very much about maximising opportunity from pre-qualified leads, and existing customers, we do require some sales/relationship management experience, rather than pure admin experience.
Contact: Anita 07970 834025 anita@cbcrs.co.uk