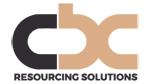 £60k to £90k.
Our client is the Asset Finance Division of a leading European Bank who provide asset based lending solutions to medium to large sized corporates throughout the UK, due to continued growth and development within their Asset/Leasing team they are looking to recruit in the South East.
As a Relationship Director you will report directly to the Head of Sales with responsibility for developing new asset finance business throughout the South East.
Key Responsibilities:
Maintaining and Developing relationships with clients and introducers.
Developing new business asset finance business within the corporate market place.
Origination and in life management of transactions.
Ensuring that all financial information is gathered in order to analyse funding requests.
Preparing new documents for credit.
Maintaining internal relationships with all relevant stakeholders.
To be successful in this role you will need to have asset finance experience ideally within the corporate arena and experience of structuring and packaging complex asset finance transactions.
Contact: Kate 07850 906718 kate@cbcrs.co.uk