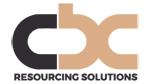 £32k - £40k plus bonus and benefits.
Our client is one of the fastest growing finance brokers in the UK, specialising in providing funding solutions for SME's across the country.
As part of their ongoing growth, they are now looking to recruit an experienced underwriter to support the Credit Director.
This is a newly created role, and pivotal in the future development and success in the business.
Key Responsibilities:
Provide credit support to the Sales Directors and sales teams, reviewing files and where required speaking to clients to gather further detail or information to enable a sound decision to be made.
Ensure larger or more complex transactions are packaged professionally with all the relevant information, before being submitted to funders.
Ensure that the right funder is appointed for each individual deal.
Discuss and where needed, debate credit applications with the underwriters from the funding panel.
Ensure funders conversion targets are achieved.
Coach sales and sales support colleagues in all aspects of credit appraisal.
Build strong relationships both internally, and with external funders.
The successful candidate will have a thorough understanding of accounting information, and credit appraisal, ideally from within the asset finance or leasing arena. You will have excellent attention to detail, communication skills and the ability to work in a fast paced, time driven environment as part of an ambitious and dynamic team.
This is an excellent opportunity to join a highly successful organisation in a high profile, business critical role.
Contact: Anita 07970 834025 anita@cbcrs.co.uk