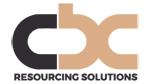 £65k - £80k plus car, bonus and excellent benefits.
Our client is the asset finance division of a long-established and well respected UK bank.
A rare opportunity has arisen for a Head of Asset and Portfolio Management to join their senior management team, overseeing the asset management functions across the various businesses within the SME asset finance group.
Key Responsibilities:
Implementation of the asset management strategy across asset finance, including the development of office based front end service support, oversight of an approved panel for sources of information, and use of historic asset data to provide more accurate valuations.
Ultimate responsibility for asset valuations in support of new business proposals, and in life evaluations for risk purposes.
Development of exit strategies to maximise opportunities within the portfolio.
Create whole life (asset lifecycle) plans in core sectors.
Conduct regular risk reviews together with the management teams in specific business areas.
Development of asset finance wide objectives and strategies relating to your area of responsibility, ensuring they are implemented across the business.
Represent the asset & portfolio management area of business at executive committee meetings.
The successful will have relevant experience gained within a senior asset management role, ideally with a knowledge of both 'hard' and 'soft' assets. You will have proven, strong leadership skills, a good working knowledge of UK legislative and regulatory requirements in relation to asset finance, and a strong understanding of governance, risk management and compliance frameworks.
You will be highly credible, with the gravitas to participate in executive committee meetings, with excellent communication skills, a forward thinking and open minded approach, and a logical thinker.
Location is flexible, although there will be a requirement for regular travel to the asset finance office based in the South.
Contact: Anita 07970 834025 anita@cbcrs.co.uk