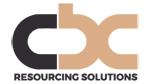 c£65k plus 50% bonus, car allowance, and benefits.
Purpose of Role
Profiling/prospecting/onboarding and relationship management of Introducer (asset finance broker) accounts. Some existing Introducer relationships to be managed as part of the role.
Primary objective will be to source introducer proposals for customers and asset categories we can lend to, in accordance with Asset Finance credit policy. To provide an exemplary level of customer service and drive value for our Introducer partners, customers and internal colleagues alike.
Key Responsibilities:
Building and relationship managing a portfolio of Asset Finance Introducers, driving income in line with monthly, quarterly and annual targets.
Owning the customer service provided, to ensure an excellent experience at all times for all Introducers, potential customers or professional counterparties.
Promoting the company culture and values.
Creating a territory business plan in line with the bank's strategic goals.
Support Asset Finance applications on behalf of Introducers in line with credit policy and appetite.
Through a marketing plan, develop and maintain effective relationships with key business introducers and professional networks.
Working closely with colleagues across other business functions.
Compliance with all mandatory policies.
Adherence to operational procedures to maintain internal controls.
Establishing and actively managing objectives and a personal development plan.
Development support to other colleagues as required.
Required Experience:
Excellent interpersonal and communication skills together with evidence of proven career progression gained in business development within the Asset Finance market.
Expert knowledge of Asset Finance products and SME businesses.
Proven Introducer relationships and relationship management skills.
Proven track record in providing excellent customer service and in achieving targets by generating new income opportunities whilst effectively managing credit risk.
Ability to structure new Asset Finance lending proposals and write credit applications where required.
Ability to analyse and review financial accounts and associated information.
Contact: Anita 07970 834025 anita@cbcrs.co.uk