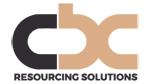 £25k to £35k.
Our client is a dynamic, fast paced developing asset finance business who provide funding to SME's throughout the UK for traditional hard and soft assets. Due to their continued growth they are looking looking to grow their team in Manchester by recruiting a Commercial Reporting and Operational Manager to work with one of their new partners.
You will be responsible for providing reporting and operational support to the commercial team, supporting the sale and marketing department, delivering key contractual SLA's. Tracking and monitoring initiatives to ensure sales deal flow is maximised and delivered with all service level agreements.
Key Responsibilities:
Work with key stakeholders within the business to ensure fit for purpose MI Reporting.
Producing regular reporting.
Working across all sales channels, understanding the needs by external key stakeholders.
Design and understand service level agreements requirements.
Review all processes.
Support the leadership team with the creation of presentations and other non standard documents.
Work with marketing to control the customer management database.
Own the production of Board and other reports, working with key stake holders to produce reports, commentary, market insights and analysis.
To be successful in the role you will need to have experience of producing MI reports as well as the full analysis of these reports. You will also need to have experience of working with keystake holders. Ideally you will have extensive experience of working with Excel, work, PowerPoint and Outlook.
Contact: Kate 07850 906718 kate@cbcrs.co.uk