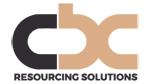 Up to £50, 000 + car + excellent benefits.
Our client is the asset finance division of a long-established and well-respected UK bank. Due to continued growth and development they are looking to recruit a Business Development Manager to work within their well-established asset finance team, specialising in Construction Finance throughout Southern England.
Key Responsibilities:
Developing new business by working with existing customers, new prospects, manufacturers and dealers within the Construction Asset Finance market place.
Negotiate commercially acceptable transactions with customer, vendor and prospect key decision makers.
Obtain financial and non-financial information to complete credit applications for sanctioning within the credit process.
Manage personal activity and pipeline to ensure that set targets are achieved.
Work as part of a regional team reporting to the Regional Director. Demonstrating an awareness of competitor activity and market developments and feeding these back as required.
Attend trade exhibitions, events and functions in order to raise the profile of the business.
To be successful in this role you will need to be working within a targeted sales role within asset finance, have a good understanding of credit and ideally a knowledge of the construction industry.
Contact: Kate 07850 906718 kate@cbcrs.co.uk