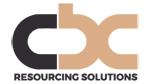 £27,000 to £35,000 plus bonus and benefits.
Our client is the asset finance subsidiary of a niche banking group and specialises in the provision of asset finance and leading facilities for the truck, trailer, bus, coach and specialist vehicles sectors They provide funding via Hire Purchase, Lease, Loan & Operating Lease contract types to businesses of all types in the asset finance marketplace.
Due to expansion they have several exciting opportunities for Collections Executives within their Recoveries team.
The core purpose of the Collections Executive role is to ensure the effective and timely collection of asset finance serious arrears by maintaining a proactive collections strategy in accordance with policies and procedures.
Key Responsibilities:
Handle all arrears cases in line with Collections policy
Manage your portfolio of customers with larger/more complex arrears making sure that they are contacted in a timely manner to obtain reasons for non-payment & seek confirmation and commitment to bring the account up to date.
Telephone arrears customers within agreed timescales and obtain comprehensive understanding of the customer situation.
Create ad-hoc direct debit payment requests;
Ensure the portfolio operates within its agreed arrears tolerances
Attend and contribute to the Monthly Arrears Review meetings with the Recoveries Manager;
Operate within the company's Vulnerable Customer policy focussing on appropriate customer outcomes.
Assess each arrears case and make recommendations to line manager or support the Credit Controllers with cases where necessary, as to the most appropriate action to resolve the case, protecting the interests of our client at all times and ensuring that we treat the customer fairly
Ensure all arrears cases have clear up to date notes on the lease administration sys-tem so that others can fully understand the current status and proposed next actions, at any given time.
Work with the Credit Controllers to act as an escalation point for problematic cases.
Carry out regular reviews of the 0-30 cases with the Team to ensure problem cases are identified early.
Prepare month end and interim arrears reports
The successful candidate must have a minimum of three years' experience within Collec-tions from an Asset Finance background.
Contact: Please send your CV in strict confidence to Lucy Davies at lucy@cbcrs.co.uk