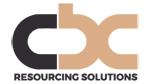 £50,000 to £55,000 plus bonus and benefits.
Our client is a leading provider of asset finance and leasing for the SME sector, specialising in proving innovative funding solutions for the purchase the full spectrum of assets from technology equipment through to cars, trucks and industrial equipment.
The successful candidate will manage, monitor and provide a financial underwriting function within. The role will have responsibility for all areas of credit risk including the following:
Credit policy and procedures.
Portfolio analysis and management.
Underwriting larger deals of £100,000 plus including hard and soft assets.
Interested candidates must have proven credit and risk experience in asset finance and leasing. The role will be based in the Midlands but home working will be considered.
Contact: In the first instance, please send your CV in confidence to Lucy Davies at lucy@cbcrs.co.uk