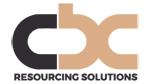 £60,000 to £70,000 per annum plus good bonus, car allowance, pension scheme and private healthcare.
Our client is one of the UK's leading providers of specialist finance and leasing solutions for healthcare equipment and the public sector.
As they have been enjoying significant growth over recent months and years they are keen to appoint a new field sales person to capitalise on the increasing demand for their products and services.
This is a home-based role and the likely candidate can be based anywhere in the UK.
As well as managing and building new relationships with manufacturers, suppliers and direct with NHS trusts and local authorities, the successful candidate will be responsible for negotiating, structuring and packaging transactions for submission for sanctioning.
Typical transactions tend to be in excess of £500,000 and can be for several million pounds.
We are keen to receive applications and enquiries from asset finance and leasing professionals who have had experience in healthcare finance, public sector finance, medical equipment finance or a similar larger value asset finance or project finance environment.
Contact: Kate 07850 906718 kate@cbcrs.co.uk