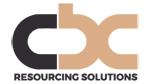 £60,000 - £85,000 basic, car scheme, pension, healthcare.
Our client is a leading provider of asset finance solutions across the UK and Europe, due to significant growth and development within the business they are keen to grow their asset finance offering by recruiting a Block Discounting specialist.
The role will be to work as a Business Development Manager for Block Discounting.
Key Responsibilities:
Responsible for building and developing the UK Block Discounting Business.
Oversee and the launch of programme into the marketplace.
Create a Block Discounting credit policy.
Create metrics to build up a portfolio by identifying customers, income expectations and pricing matrices.
Develop the internal team and create and provide documentation and training.
Build relationships with customers.
Build and managing a portfolio of business.
Write credit proposals and evidence that the appropriate risk assessments have taken place.
Provide technical expertise on Block Discounting, ensuring all conditions of approval are met and that our exposure is effectively monitored.
Proactively monitor and identify trends in the portfolio, develop and implement strategic plans to improve our market coverage and help us develop new opportunities.
This role is critical in launching the SME proposition by finding the clients that will help us build a strong Block Discounting portfolio.
You will need extensive experience of working within the Block Discounting market and a track record of delivering success against commercial targets and have experience of writing detailed credit proposals with strong risk awareness and a strong understanding of the regulatory requirements. You will need to be focused, determined and have the desire to be involved in building something new.
Contact: Kate 07850 906718 kate@cbcrs.co.uk