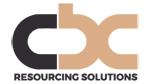 £25,000 to £30,000 plus bonus and benefits.
Our client is a specialist savings and commercial bank looking to recruit an Assistant Manager due to exciting growth plans.
The successful candidate will work closely with the Savings Manager forming a new team to provide first class service for customers. It is essential that you are confident, personable, enthusiastic and hard working.
Key Responsibilities:
Be the first point of contact with our Savings customers.
Help customers with the opening and ongoing running of their accounts.
Ensure accurate and timely response to customer queries.
Meet Service Level Agreements for processes as specified by the Savings Manager.
Ensure all retail processes are completed efficiently and accurately.
Liaise with the wider business, including Cash Operations, Transformation and Change and Finance.
Represent the Savings Team in cross functional projects providing insight for process improvements.
Supporting the Savings Manager in day to day running of the team including capacity management and shift pattern planning.
Monitoring queues and workflow to ensure a positive customer experience.
Advising the team on how to deal with difficult queries.
Helping monitor team performance.
Helping resolve and be a point of escalation for customer complaints.
Responding in a timely manner to customer feedback.
This is the ideal career opportunity if you are passionate about changing processes and want to lead a team.
The role is call centre based so there will be shift patterns including weekends.
Contact: In the first instance, please send your CV to Lucy Davies at lucy@cbcrs.co.uk