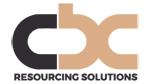 £30k.
Our client is the financial services division of one of the most respected commercial vehicle manufacturers in the world. An exciting opportunity has arisen in the North of England for a Relationship Executive to maximise finance opportunities from the dealer network across the territory.
Key Responsibilities:
Manage relationships within the region, ensuring that all requirements of all parties are met.
Manage the sales process and the quality of referrals & introductions.
Proactively develop profitable new business on new and used commercial vehicles.
Work with the dealer's sales teams to identify and develop new business opportunities.
Identify and develop appropriate finance campaigns to support and drive the sale of commercial vehicles.
Complete management reports as required.
Achieve income and finance penetration goals set.
Prepare credit proposals for approval by the credit team and/or Head Office as required.
Maintain an up to date knowledge of technical, legal and internal developments relevant to finance and insurance programmes and implement or recommend necessary and appropriate changes, involvement, and investment by the company.
The successful candidate will ideally have asset finance sales experience, and a knowledge of commercial vehicle finance would be an advantage, though not essential. You must demonstrate the ability to build and develop relationships at all levels, with strong communication and negotiation skills.
The territory is large, so strong organisational skills, and self motivation are paramount. The region takes in North East, Yorkshire and Lincolnshire.
Contact: Kate 07850 906718 kate@cbcrs.co.uk