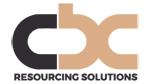 £40,000 to £45,000 per annum plus bonus and banking benefits.
Our client is a successful bank who are keen to appoint a Mortgage Underwriter to join their growing team in London.
The successful candidate will be responsible for writing mortgage credit applications for private clients in partnership with the Relationship Managers.
You will be responsible for ensuring that all risk factors have been highlighted in the application and that information is consistent and correct. The role will require close liaison with the Relationship Managers and clients to ensuring information is correct, compliant and consistent before sending to the Operations & Credit team.
The successful candidate will be expected to work with Operations providing MI for the recording of facility limits, covenants, conditions president and subsequent etc. in the internal applications. There will also be day to day contact with Credit Department as part of the part of the approval process.
This is a fantastic opportunity to join a growing team within a dynamic business.
It is essential that you are CeMAP qualified.
Contact: In the first instance, please send your CV in confidence to Lucy Davies at lucy@cbcrs.co.uk