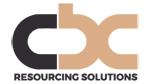 c.£150,000 to £220,000 per annum plus executive benefits package.
We have been retained by a niche bank to appoint a new Chief Risk Officer to lead the second line risk function, reporting to the Chief Executive Officer who delegates the oversight of risk management to the CRO.
This is a rare opportunity to join a dynamic executive team in a specialist bank with exciting plans for growth across several niche areas of SME lending.
The CRO is responsible for the independent oversight and challenge of first line activities across the bank, ensuring there are effective controls in place to identify, manage and monitor all principal and emerging risks associated the bank's business plan and strategy, ensuring that the firm operates within risk appetite, frameworks, policies and measures, agreed by the Board.
Key Responsibilities include:
Play an active role as a member of the Exco and chair the Executive Risk Committee.
Responsible for oversight of strategic risks and providing input and challenge for business and financial plans.
Lead the design, development, and bank wide articulation of the firm's approach to risk management - Credit, Conduct, Compliance, Enterprise, Operational and Prudential risks.
Hold management accountability for the second line risk function and ensure the strategy of the function remains aligned to the firm's business plan and strategy.
Through analysis and insight, monitor business risks and ensure effective mechanisms are in place to undertake risk assurance of the first operational and origination activities.
Provide advisory support to the first line of defence in relation to the development of new product propositions.
Lead the proportionate development, evolution and embedding of compliance and financial crime frameworks, policies and procedures.
Ensure the bank remains compliant with regulatory requirements, updating executive and Board committees as appropriate.
Provide oversight of credit risk decisions and portfolio management - participating in bank credit committee to approve large value transactions where appropriate.
The CRO position has responsibilities under the Senior Manager and Certification Regime and is a regulatory approved role.
We are keen to receive applications and enquiries from senior risk leaders who ideally have worked within a bank or similar lending environment.
Preferred experience includes:
Experience of leading multi-disciplined risk management functions in a multi-lending product and retail deposit environment.
Previous SMF responsibility and a strong understanding of the regulatory environment and prudential risk.
Previous experience of working with the PRA and FCA.
Knowledge of SME lending. This could include asset finance / leasing, invoice finance or a similar working capital finance environment.
Excellent leadership style and capabilities and able to engender confidence with enthusiasm right across the bank at all levels.
Contact: Please direct all enquiries and applications to Miles Clarke 07970 513962 miles@cbcrs.co.uk