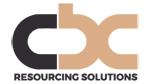 up to £55k + car allowance + pension + quarterly bonus.
Our client is a market leader in providing asset finance solutions throughout the UK. Due to continued growth and development, we are looking to recruit a Relationship Manager to work in the North developing relationships with dealers in a specialised asset finance marketplace.
The role will be working with a portfolio of dealers/sales team based within the North, providing a financial expertise, and structing and packaging new finance transactions.
Key Responsibilities:
Become embedded into the vendors regional sales and services team to ensure every equipment sales opportunity is presented to the captive funder.
Develop strong direct relationships with end user customers.
Build, support and/or lead negotiations with end users customers to close finance opportunities.
Work closely with the vendor teams to manage existing and new customer accounts to ensure fleets are controlled and every new and replacement equipment order is secured.
Construct, support and present credit applications including the provision of financial analysis where required.
Work with customers and the Credit Manager to ensure adequate credit lines can be provided in a timely and on-going manner.
To be successful in this role we are looking for candidates who have a knowledge of the asset finance market place along with good understanding of credit. Field sales experience is not essential, however this is a field based role so a full driving licence is essential.
Contact: Kate 07850 906718 kate@cbcrs.co.uk