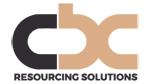 To £45k plus bonus, car allowance and benefits.
Our client is a well-established, and growing provider of leasing facilities to the SME sector throughout the UK. Due to their ongoing success, they are now looking to appoint a Business Development Manager to join their dynamic sales team.
You will be responsible for a defined territory, sourcing, developing and maintaining supplier accounts, in order to maximise equipment leasing opportunities.
Key Responsibilities:
Identification, acquisition and growth of new supplier/vendor relationships.
Managing and developing existing relationships to ensure ongoing volumes of business are achieved.
Support and training of supplier sales staff to ensure their understanding of leasing as a 'sales aid' product.
Build the profile of the business at industry trade shows.
Build strong relationships with internal colleagues across all departments.
Monitor competitor activity.
Ensure compliance with industry regulation.
Achievement of sales objectives.
The successful candidate will have a proven track record of sales success within the equipment leasing arena, (predominantly small ticket, sales-aid leasing) – ideally with a network of equipment suppliers/vendors, and the ability to build and develop relationships at all levels.
Contact: Anita 07970 834025 anita@cbcrs.co.uk