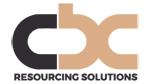 £30,000 to £40,000 plus bonus and benefits.
Our client is a long established specialist lender who provides a residential and commercial mortgages. Due to growth they are recruiting for several roles within Collections.
Key Responsibilities:
Consistently complete security assessment reviews and referred cases in order to mitigate risk and minimise potential financial losses.
Proactively manage recovery strategies with customers to reach an outcome that is sustainable and plausible.
Effectively communicate with customers in order to maintain relationships so that a professional image is presented at all times.
Develop an effective working relationship with key stakeholders to ensure a compliant service is provided.
Demonstrate company values when dealing with customers in order to deliver principles.
Actively keep up to date with market conditions in order to align recovery strategies to support customers and minimise risk.
You must have a proven track record in managing secured collections and experience of servicing a portfolio of commercial clients would be advantageous.
Contact: In the first instance, please send your CV in strict confidence to Lucy Davies at lucy@cbcrs.co.uk