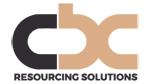 To £40,000 plus bonus and benefits.
Our client is a fast-expanding, substantially backed asset finance business specialising in the provision of a range of funding options into the UK SME and mid-corporate sectors.
As they continue to execute their plan for ambitious growth they are keen to appoint an experienced Communications Manager, who is passionate about creating engagement, external and internal. They are looking for someone creative and original.
Key Responsibilities:
Develop and implement effective communication strategies that build staff engagement, brand awareness and customer attraction and retention.
Develop and edit communication materials like newsletters, blogs, press releases and similar marketing materials in order to promote our brand in an original and innovative way.
Create communication and marketing strategies for new products, launches, events, and promotions.
Plan and manage the design, content, and production of all marketing and communication materials.
Write copy for all initiatives, including marketing, PR and internal communications.
Develop and manage relationships with key media players to secure and grow media online and offline coverage.
Manage all communications channels, including intranet, social media and web.
Develop strong relationships with all teams and be pivotal in bringing new ideas and strategies to life.
You will have a proven track record of several years in a similar role and outstanding communication skills.
Contact: In the first instance, please send your CV in confidence to lucy@cbcrs.co.uk