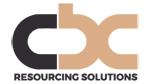 £negotiable plus excellent benefits.
Our client is a specialist SME lender, funding a wide range of assets across a variety of industry sectors, to include agriculture, transportation, technology and manufacturing.
The business is growing significantly, and as such, they need to add to their UK credit team, which is responsible for assessing and managing predominantly hard asset finance business proposals.
Key Responsibilities:
Undertake detailed credit analysis and complete periodic reviews of Corporate counterparties within the UK.
Managing counterparty risk exposure, including approving drawdowns and new exposure.
Modelling secondary and collateral-based security.
Analysing economic and market events and assessing their impact on the portfolio.
Conduct full credit due diligence including business review, financial analysis and cash flow modelling.
Evaluate transactions structure, legal documentation and covenants.
Work closely with front office personnel to understand and structure transactions.
Preparing rating proposal and monitoring of a credit portfolio.
Briefing to senior management and liaising with clients when required.
The candidate would also be involved in the portfolio management and the production and presentation of ad hoc corporate and credit market analysis.
The role scope can evolve over time.
Suitable product training and mentoring would be provided to the new joiner.
Key Skills:
Proven experience in a corporate lending environment.
Familiarity with Internal Ratings Based (IRB) approach.
Previous experience of Moody's risk tools and methodology.
Demonstrable experience of presenting large value credit papers to board level credit authorities.
We are keen to speak to individuals ideally from either asset finance or commercial/corporate banking. We are open to the level of experience that this person may have and can consider those with significant experience, or more junior candidates who may be looking for the next step up.
Contact: Anita 07970 834025 anita@cbcrs.co.uk