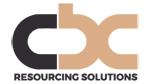 £55,000 to £60,000 per annum plus bonus and banking benefits.
Our client is a very successful bank who have exciting plans for growth and are now looking for an experienced Interim Compliance Adviser to join their team.
The successful candidate will support the Compliance team in managing ongoing projects and ensuring appropriate support and challenge is provided to the business in ensuring that any regulatory risks are raised and managed accordingly. With a particular focus on payments and financial crime controls, this role supports the Compliance and Financial Crime project engagement and ensures appropriate oversite and reporting to committees.
Key Responsibilities:
Produce and maintain management information reflecting business progress in implementing requirements and ongoing progress of oversight tasks.
Act as the Compliance and Financial Crime SME in delivery of key projects, ensuring effective communication with colleagues.
Ensure that projects consider the impact of rules and regulations, with a particular focus on the Payment Services Regulations, Money Laundering Regulations and General Data Protection Regulation.
Providing advice to ensure internal processes and procedures are updated to reflect regulatory requirements.
Produce and maintain management information reflecting compliance project engagement and progress.
Conduct gap analysis of regulatory implications of the project and track actions identified.
Advise on policy or procedural changes required to incorporate the identified changes.
Lead due diligence on new providers and outsources on behalf of the team, ensuring that risks are appropriately mitigated.
Ensure that key Financial Crime regulatory issues are reported to the MLRO with options and recommendations analysed to facilitate reporting to senior management.
You will have a proven track record within Compliance.
This is a fantastic opportunity to join a growing team within a dynamic business.
Contact: In the first instance, please send your CV in confidence to Lucy Davies at lucy@cbcrs.co.uk