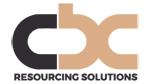 c.£60,000 per annum plus benefits package.
Our client is a well-established, private-equity-backed provider of asset finance and leasing solutions to the UK SME sector.
As they are embarking on several significant projects which will prepare them for a period of further growth and transformation, they have created a role for a Business Manager to help them execute and deliver upon these.
Key Responsibilities:
Supporting the Deputy CEO in the delivery of group wide strategic initiatives which will be a combination of system, risk/compliance, process change and MI projects.
Establishing appropriate management oversight and decision forums to track project progress and ensure efficient progress.
Designing and maintaining effective MI reports to help prioritise and drive management action.
Contributing to business process solution design using external market reference points to inform and educate the team where possible.
Leading project teams and contribute to the continual development of members and maintenance of appropriate skills mix in the team.
Liaising with group leadership and their internal teams together with outsourced business analysts, developers, advisors, and IT solution providers to ensure timely delivery of business solutions.
Key Skills:
Project management skills and experience.
Financial planning / reporting.
Ability to design and build an effective MI suite.
Ability to bring structured thinking and project discipline to an unstructured environment.
Strategic mindset.
Commercial acumen.
Business analysis and requirements articulation.
IT literate.
Energetic and bright self-starter.
Excellent ability to communicate and build rapport with both senior leadership and wider business employees.
Degree educated.
Previous experience managing a range of strategic projects in a finance related business.
Previous experience working in an asset finance business or similar leasing / business financing environment is important.
Contact: Please send your CV to Miles Clarke miles@cbcrs.co.uk 07970 513962.