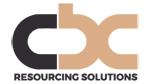 £40,000 to £55,000 pa plus very good benefits package.
Our client is one of the UK's major providers of asset finance products to support the growth of the UK SME sector.
As a result of an increase in new business levels they are on the lookout for an additional credit analyst for their small but highly experienced credit team.
If you have had some experience of credit underwriting in the asset finance and leasing sector we are keen to hear from you.
This award-winning finance company has an excellent reputation for its culture, attitude towards staff development and training and career opportunity.
Whilst the role is likely to be home-based for a while, ideally they will need someone who can travel into London for some, if not all of the week in due course.
Contact: Please send your CV to Miles Clarke miles@cbcrs.co.uk 07970 513962.