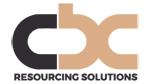 To £60,000 plus bonus and benefits.
Our client is the fast-expanding asset finance division of a bank and provide a range of lending products for the UK SME and mid-corporate sectors.
As part of their ambitious plans they are looking to recruit an Portfolio Analyst to build and be the key point of contact for all data reporting.
Key Responsibilities:
Continued assessment of current clients and identify performance levels.
Support in undertaking analysis for annual reviews.
Working with internal functions to produce monthly/quarterly reports (to be supplied to Risk/Finance/Regulator/Board etc.)
Portfolio Analysis.
Create central client database.
MI/Financial logs.
You will possess excellent Excel and analytical skills and have a proven track record within Asset Finance.
Contact: In the first instance, please send your CV in confidence to Lucy Davies 07970 513955 lucy@cbcrs.co.uk