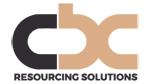 £20,000 to £25,000 plus bonus and benefits.
Our client, a leading UK asset finance company, is looking for an experienced Account Manager within their Vehicle Hire team due to expansion.
The successful candidate will offer internal support to the field-based team.
The Account Manager's role is to ensure smooth delivery of our client's contractual promise to its customers throughout the trading period.
Key Responsibilities:
Working with the field-based Account Managers and internal team to resolve issues in maintenance, recharges and warranty claims with the customer.
Working within the Sales Team supporting the Sales Managers securing new and retaining existing customers.
Developing working relationships with all departments within the business.
Working within a Team of Account Managers offering support where required to our colleagues.
Communicate clearly with all parts of the business to ensure transparency and accuracy of information, this will include fully utilising the CRM system when implemented.
Proactively assist in the coordination of maintenance and repair for our vehicles whilst with our customers.
Interrogating systems and processes to ensure customer service is seen as second to none.
To ensure commercial and contractual control of vehicles contracted to customers and co-ordination of the efforts of all parties involved in the execution of a specified project or range of projects.
You will be self motivated and have excellent relationship building skills.
This is an exciting opportunity to join a dynamic company as they are growing.
Contact: In the first instance, please send your CV to Lucy Davies at lucy@cbcrs.co.uk 07970 513955.