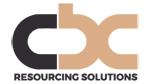 to c.£60,000 per annum plus good benefits package.
Our client is a private equity-backed financial institution and a leading provider of innovative lending solutions for the UK SME sector.
As they continue to expand their presence in one of their niche areas of lending, they have created a new role to report into the divisional Head.
Key Responsibilities:
To build and be the key point of contact for all data reporting associated with the niche lending product.
Continued assessment of the portfolio of current clients and identifying performing/non-performing areas.
Assist in on going analysis of the lending book with a view to supporting new lending whilst keeping the bank financial commitment secure.
Support in undertaking portfolio analysis for annual reviews.
Working with internal bank functions to produce monthly/quarterly reports (to be supplied to Risk/Finance/Regulator/Board etc.)
Data reporting and devising a suitable MI reporting suite - trend reporting and audit management.
Liaising with new and existing customers as required, seeking information and building relationships.
Key Skills:
Strong excel and (ideally) PowerPoint skills and able to assemble and present high quality MI / data.
Experience of working in asset finance, invoice finance, asset-based lending in an analytical or portfolio management role.
A collaborative team player with excellent communication skills and able to work under pressure and to tight timescales.
Highly numerate and literate with the ability to interrogate and summarise information and to write clear, concise and incisive reports.
Ideally, candidates will live in the South East or possibly the North West - as it is home-based, due consideration will be given to any central location.
Contact: Please send applications to Miles Clarke miles@cbcrs.co.uk 07970 513962.