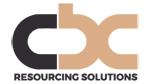 £55,000 - £70,000.
Our client is one of the leading providers of financial solutions to the Asset Finance Industry. Due to continued success and growth they are looking to grow their presence within the Asset Finance Broker Market. They are looking to recruit additional people and are open to location.
The role will involve developing new and existing relationships with asset finance brokers with throughout the UK in order to build strong relationships and secure profitable new business.
Key Responsibilities:
Identifying and qualifying prospective new business opportunities primarily in the intermediary space.
Building relationships with key contacts and decision makers within identified companies to create effective working partnerships and opportunities for continued and new business development.
To introduce and present the range of products to new and existing business introducers both face to face and electronically.
Sell in a consultative manner proposing solutions to meet the requirements of the end user customer.
To build an expert knowledge of the Industry and commercial awareness to enable the development and growth of new business opportunities and to achieve sales.
To be successful in this role you will need to understand and the asset finance broker market place. You will need to be currently working or have previously experience of working as a Broker Manager in Asset Finance.
Contact: Kate 07850 906718 kate@cbcrs.co.uk