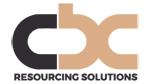 £45,000 to £55,000 per annum plus bonus and banking benefits.
Our client is a very successful bank who have exciting plans for growth and are now looking for an experienced Credit Manager to join their team.
The successful candidate will have responsibility for the analysis and approval across the Bank's Lending offering, with a particular focus on a new Digital Banking Platform predominantly Mortgage products (both Regulated and Unregulated) to High Net Worth clients.
The role will require supporting the Head of Credit, in acting as Credit Subject Matter Experts (SMEs) during a transformation project phase which will be focused on retail/digital offerings.
The successful candidate will also provide administrative support to the Credit function, including, but not limited to the preparation of Credit Committee (CCRC) minutes, recording credit decisions and administering the Bank's delegated authority process.
Provide second line Credit advice, analysis and decision in respect of the volume of work arising from the Bank's Clients across all areas.
Pre-launch of the new digital offering, to provide SME support to the project team as required under the direction of the Head of Credit.
Responsible for updating of Credit Approvals Database across multiple systems.
Providing regular credit management reporting to the Head of Credit.
Responsibility for producing Credit Committee minutes.
Ad-hoc tasks as required by the Credit Team and/or Head of Credit.
Credit professional with credit experience gained from within the UK banking market.
This is a fantastic opportunity to join a company as they enter a dynamic period of growth.
Contact: In the first instance, please send your CV in confidence to Lucy Davies at lucy@cbcrs.co.uk