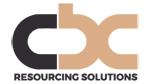 £60k to £75k.
Our client is a leading provider of innovative asset finance solutions for UK industry and commerce.
As they are keen to expand their reach within the specialist asset finance intermediary market, they are keen to build out the team with two new appointments.
Key Responsibilities:
Working closely with a select number of new and existing finance brokerages to design and deliver strategies to increase the level of new business that is introduced to the funder.
Create a dedicated partnership-style approach to establish the funder as a preferred supplier of asset finance introductions.
Assisting with individual transactions to ensure that they are priced according to the level of risk, with a view to securing the new business.
The Candidate:
An experienced asset finance sales professional with a track record of success in winning new 'hard asset finance' business.
Experience in providing creative asset financing solutions to new and existing customers, equipment vendors, manufacturers and / or finance brokerages.
Credible at a senior level and able to establish and build strong relationships resulting in profitable new business introductions.
Able to analyse financial information and structure new business applications, where necessary, for sanctioning.
Contact: Kate 07850 906718 kate@cbcrs.co.uk