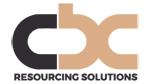 c£100k- £120k plus excellent benefits.
Our client is a blue-chip name in the financial services space, and market leader within their sector.
They are recruiting for a Head of Product, which sits within their business transformation function, and is a key, high profile role within the wider organisation.
Key Responsibilities:
You will be responsible for leading a team of c70 with 5 direct reports - taking responsibility for the development of the long-term vision and strategy for the product portfolio, with a focus on customer journey digitisation and the delivery of new products and propositions, which will support end customers, and business introducer partners.
You will have end to end ownership of transformation and business change projects including IT development, automation, digitisation, regulatory changes, business risk, and industry advancements.
In addition, you will be responsible for delivery of agreed objectives and key results, ensuring short and long-term business goals support the strategic agenda, whilst managing business risk.
The Candidate:
The successful candidate will have experience of working in an agile delivery environment, ideally within a large corporate environment, having led strategic transformation projects to deliver impact and drive value.
You will have strong business and commercial acumen and will have managed and collaborated with technical and cross functional teams, with a proven track record of cost control, delivering within budget and using resources effectively.
You will be a strong influencer, with excellent stakeholder management skills, a strategic problem solver, and customer driven.
The role will require time spent at sites in South Wales and the North West of England, so travel, and time away from home will be required- ideally you will be based within reasonable travelling distance of either Bristol, Cardiff or Manchester.
Contact: Anita 07970 834025 anita@cbcrs.co.uk