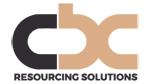 £30,000 to £35,000 plus bonus and benefits.
Our client is the asset finance subsidiary of a niche banking group and specialises in the provision of asset finance and leading facilities for the truck, trailer, bus, coach and specialist vehicles sectors They provide funding via Hire Purchase, Lease, Loan & Operating Lease contract types to businesses of all types in the asset finance marketplace.
Due to expansion they have an exciting opportunity for a Recoveries Associate within their Recoveries team.
Key Responsibilities:
Responsibility for serious arrears cases
Manage your portfolio of customers with larger/more complex arrears making sure that they are contacted in a timely manner to:

obtain reasons for non-payment.
seek confirmation and commitment to bring the account up to date.
where unsuccessful, arrange termination of the agreement & repossession of the assets.

Telephone serious arrears customers within agreed timescales and obtain compre-hensive understanding of the customer situation.
Operate within the company's Vulnerable Customer policy focussing on appropriate customer outcomes & making sure all Vulnerable customers are logged in accord-ance with policy.
Assess each serious arrears case and make recommendations to the Recoveries Manager, as to the most appropriate action to resolve the case.
Liaise with Asset Management to obtain an up to date valuation & highlight any poten-tial shortfall to the Line Manager, so a provision can be considered.
Support the Collections Executives with cases where necessary, assisting in seeking alternative solutions to resolve the case.
Where collections of arrears are unsuccessful arrange Termination of the agreement & issue notices to the customer & guarantors.
Work collaboratively with Asset Management in relation to the collection & reposses-sion of assets where appropriate.
Contact: Please send your CV in strict confidence to Lucy Davies at lucy@cbcrs.co.uk