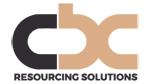 £40,000 to £45,000 per annum plus fantastic bonus and banking benefits.
Our client is a successful bank backed leasing operation who is keen to appoint a Credit Support Officer to their London based team.
The successful candidate will be responsible for the expert evaluation and underwriting of Asset Finance deals, in line with agreed domestic and central risk policies, individual and domestic discretions. Responsible for maintaining and promoting good governance, credit processes and agreed service levels for all business origination, approvals, collateral, and restructuring.
You will analyse credit data and financial statements to determine the degree of risk involved in extending credit in all business channels for predominantly mid-ticket transactions, as well as supporting bigger ticket and flow business where and when required.
You will be responsible for generating and evaluating financial ratios and exercise a personal sanctioning authority. You will also maintain compliance with all leading industry guidelines.
This role requires a high degree of accuracy, numeracy, teamwork and effective time management due to the volume of data assimilation and interpretation involved.
You will work collaboratively with the Sales team.
This is a fantastic opportunity for someone looking for the next step in their career within Asset Finance.
Contact: In the first instance, please send your CV in confidence to Lucy Davies at lucy@cbcrs.co.uk